Ethereum in Canada: History, Exchange, Taxes, Predictions
Do you find it difficult to cash out ETH to CAD? You just made some nice gains from your first Ethereum trade but are stuck because you don't know how to take these profits. What should you do?
Check out this market chart to stay updated on the latest ETH moves against the Canadian dollar. Ethereum is the most traded crypto asset in Canada after Bitcoin. The second-largest cryptocurrency by marketcap has had significant price action, trading between $1,141.19 and $6,069.79 CAD in the last 52 weeks.
Ethereum Price History
Ethereum's price history has been quite a wild ride. The number two crypto asset has seen a mix of ups and downs, setting highs and lows in the past years. This has presented serious traders with an opportunity to make money from trading ETH.
ETH has set the bar high in the altcoin market. From its humble beginnings in 2015, Ethereum has gone through some memorable and rather volatile times to become a powerhouse in the crypto markets. The token's worst moment price-wise was on Oct 20th, 2015, when ETH tanked to $0.56 CAD, setting an all-time low.
The number one altcoin set its all-time high in November 2021, hitting $6,108 CAD. As of the time of writing this piece, ETH is -63% from its ATH trading at $2,213 CAD. This downward trend is linked to a current crypto bear market.
Buying Ethereum in CAD
Thinking about how to buy ETH? You will never run out of options when buying ETH in Canada. The most popular way of loading up on some ETH is through crypto exchanges. Therefore, it's only natural Canadian digital assets trading platforms allow you to buy ETH in Canada with local currency (CAD). Interac e-Transfer, bank wire transfer, and VISA or MasterCard debit/credit cards are the most common fiat depositing methods across these exchanges and cryptocurrency trading sites.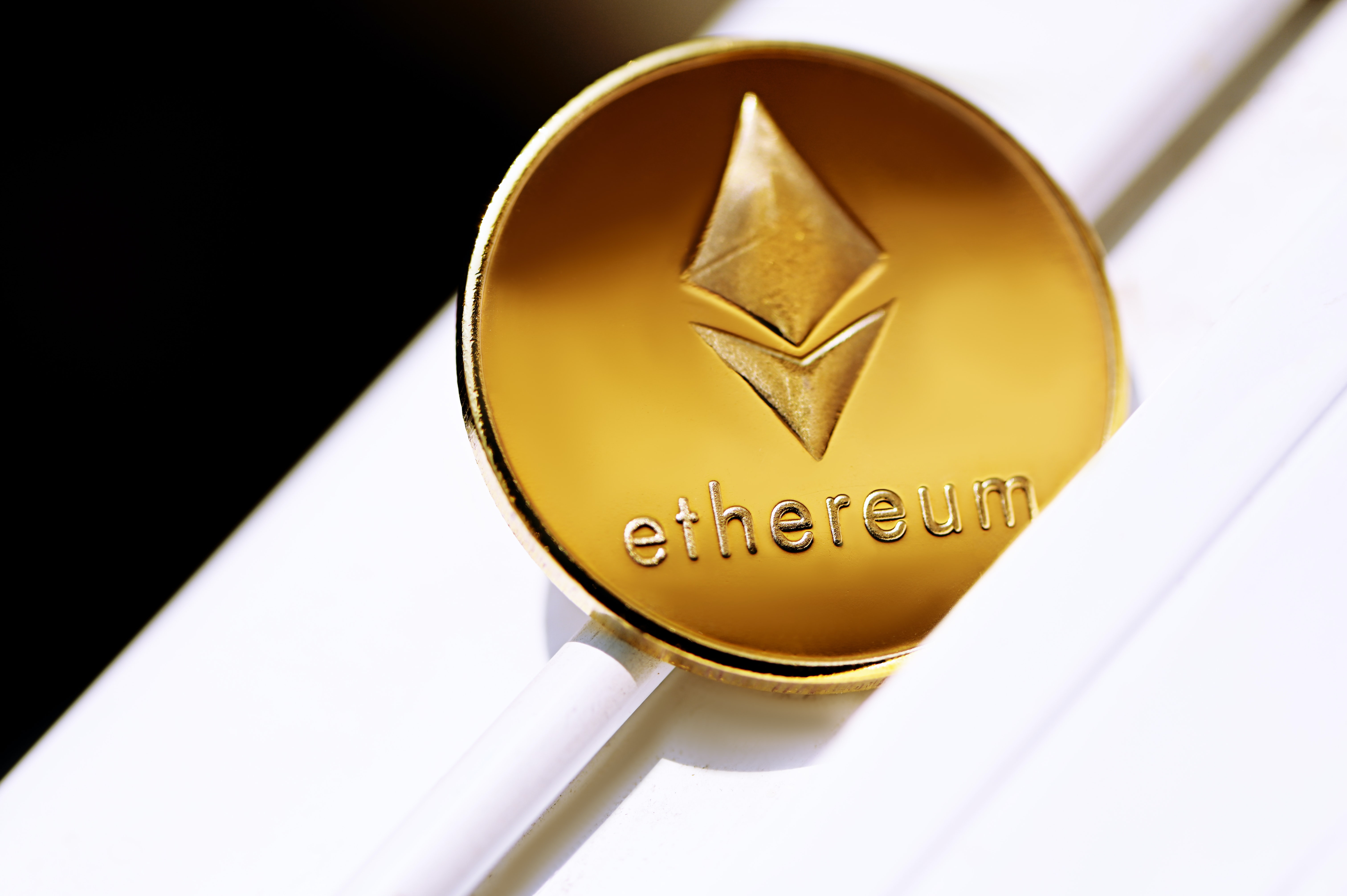 Peer-to-peer crypto exchange platforms like Bybit and Vertex are another way to buy ETH in CAD. These platforms work differently from a typical digital asset trading platform because they act as a meeting point for crypto buyers and sellers. If you are skeptical about storing digital assets on an exchange wallet, you can opt for an external wallet like MetaMask to store your purchased ETH.
Alternatively, you can buy ETH at select crypto teller machines across Canada. These machines link and wire CAD to partner crypto exchanges. It's worth noting that the fees associated with crypto ATM machines are far higher than online Canadian platforms like MyBTC.ca.
6 Exchanges to Trade Ethereum in Canada
The beauty of crypto markets is that they don't close, meaning that you can get in and out of the markets at any time of the day. You can easily trade on Canadian crypto exchanges. There are many digital asset trading sites in Canada, most of which allow you to swap Ethereum with other cryptocurrencies in the spot market section. Experienced traders can try their luck at margin and futures options where they can short and long ETH.
Here are 6 of the top crypto exchanges to trade ETH and other top crypto assets:
Coinbase
Bybit
Kraken
Xcoins
Coinmama
How to Convert ETH to CAD
At some point, you'll need to take profits or sell your ETH for one reason or another. Taking profits means selling your digital coins for Canadian dollars.
By now, you are probably thinking about how to transfer ETH to CAD. This proves to be a significant challenge to the majority of newbie crypto traders. One of the easiest ways of converting ETH to CAD is through peer-to-peer crypto exchanges. These platforms allow you to find people who want to get hold of Ethereum and pay in CAD. Here you can receive Canadian dollars from a variety of payment methods.
Another way to cash out of your ETH position is through an ATM. Crypto teller machines allow you to take your profits in CAD by loading your crypto for cash. It is good to remember that this process is more expensive than when selling through a crypto exchange like MyBTC.ca .
Canadian Tax Laws on Ethereum Transactions
Now that you know how to convert ETH to CAD or how to turn ETH to CAD, it is essential to know that your crypto earnings are subject to taxes. Canadian regulations consider Ethereum a commodity, meaning that profitable ETH transactions from trading can result in taxes owed upon filing. Trading is therefore can be viewed as a business activity by the Canada Revenue Agency.
Income from staking Ethereum is, however, viewed differently by the regulations. Crypto capital gains can be calculated through special software. Be sure to file your taxes accordingly or even better, allow your professional tax person or accountant to ensure your transactions are recorded appropriately.
Disclaimer: Content written by third party writer/researcher and not to be taken as guidance, investment or tax advice.
Ethereum's Price Actions and Predictions
Some project ETH for an incredible run in the coming years. Several crypto players are bullish on Ethereum and have come out to predict possible price actions. There can be lots of gains to be realized if these projections hold true.
The crypto community remains bullish on ETH post the Merge, Ethereum's recent network upgrade. Ethereum will possibly hit $1,876 USD which translates to around $2,530 CAD by the end of 2022 according to Anton Kharitonov who is a technical analyst.
Changelly, a top crypto exchange, expects ETH to hit at least $7,336 CAD, which translates to roughly $10,000 CAD by 2025. In their projections, the digital asset exchange expects ETH trading expenses to hit $7,606 CAD, quoting $8,984.84 or 12,260.08 CAD as a maximum price for the number two digital asset. CoinDCX points out a possible $11K CAD ETH by the end of Q4 2025.
ABM crypto, a top crypto analyst, points at a possible average price of $8,878 CAD by January 2023. The crypto projection site looks into factors like timely blockchain updates and investor confidence in predicting future crypto prices.
Final Thoughts
Trading ETH looks like it may continue to be lucrative for crypto investors. Ethereum's future is still bright based on price history and predictions. With the latest price dip, this presents an opportunity to get into the market or average down on your investment at a price level from its all time high.
Many analysts and investors continue to be bullish even though the markets are still in a bear trend. Trading Ethereum can turn into fortunes in the long run if the projections on ETH price ring true. We hope this article helps answer your questions about ETH trading. Thank you for reading this post, and all the best in your trading.
Published: 2022-11-23
---