Who Owns the Most Bitcoin?
Bitcoin is a digital asset that was first made available to the public in 2009. It's based on a decentralized blockchain network that operates on a peer-to-peer system which eliminates the need for conventional financial intermediaries such as banks and governments.
Many people have mined and traded Bitcoin since its launch in 2009, and many have become multimillionaires as a result. However, back in the day, very few people could have predicted that Bitcoin would become so popular and would help them make a fortune. Back then, the decision to purchase Bitcoin was simply a smart investment, and those who got in early can now reap the benefits.
Even though the global pandemic devastated major economies worldwide, the cryptocurrency market has continued to grow. This, in turn, encouraged many people to dip their toes in cryptocurrency, but what about the ones who've done so from the very beginning? With Bitcoin being such a popular cryptocurrency, you may be wondering: who owns the most Bitcoin?
Who Owns the Most Bitcoin: The Top Ten Bitcoin Investors
Satoshi Nakamoto
The latest finding from Traders of Crypto stated that 10 of the world's largest crypto investors have net worths of more than 1 billion US dollars. Unsurprisingly, Satoshi Nakamoto, the creator of Bitcoin, is at the top of the list and is estimated to own about 1 million bitcoins which translates to about $34.9 billion in 2021.
Satoshi Nakamoto is a pseudonym for the person (or people) who created Bitcoin and wrote its white paper. There is still uncertainty about the real identity of Satoshi Nakamoto, but they're credited with being the inventor of Bitcoin. Nakamoto set out to create a currency that would be resistant to global economic crises and would help people keep their money secure. Things turned out better than expected, as Bitcoin was soon embraced as an innovative financial system worldwide.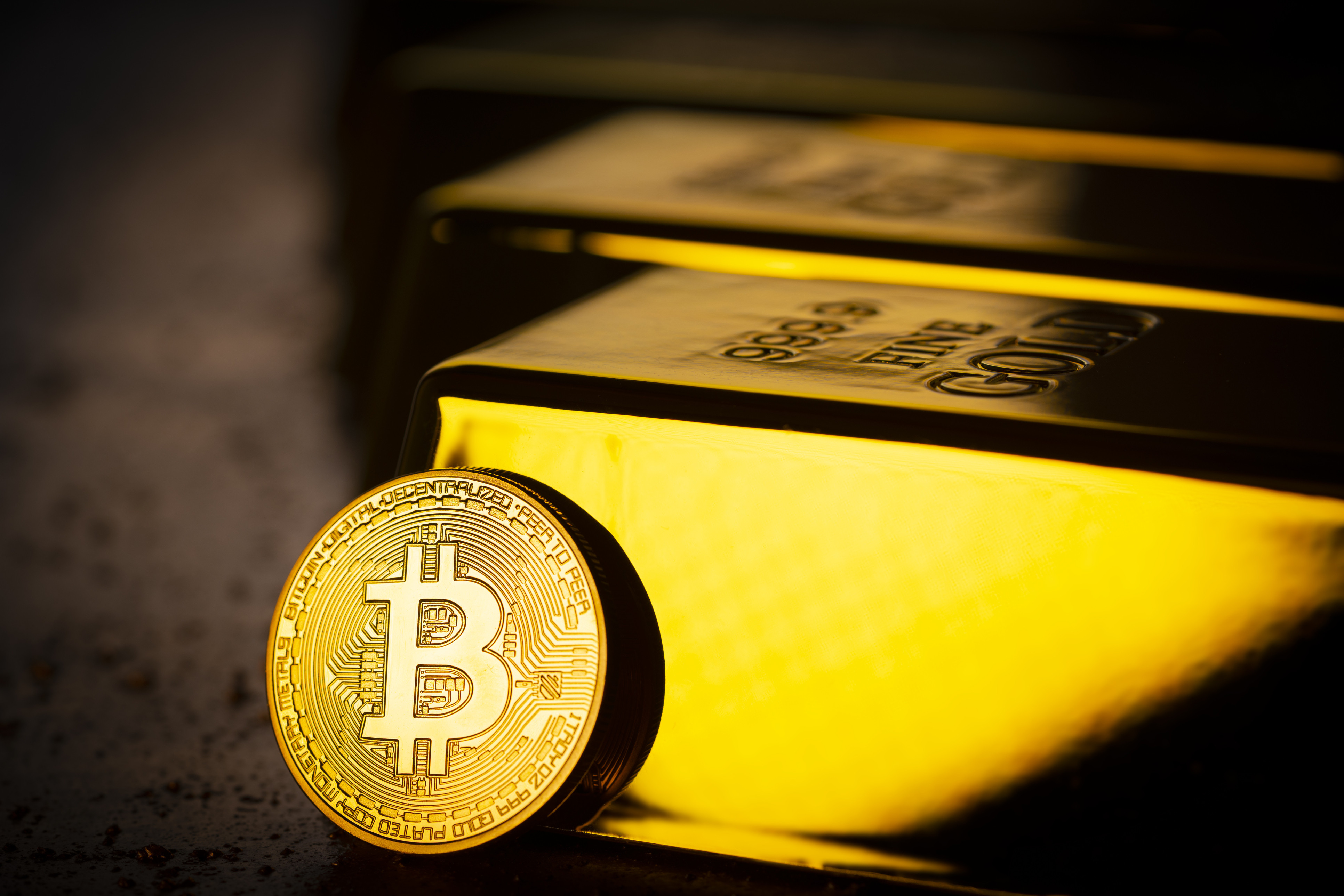 Micree Zhan
The first price hit occurred in 2017 when one Bitcoin equaled the amount of 20,000 USD. However, it seemed that the world was running a negMicree Zhan is the world's second-richest Bitcoin owner. Zhan co-founded Bitmain, a Chinese cryptocurrency mining business with Jihan Wu. Zhan was removed from Bitmain in October 2019 after a long-running power struggle with Wu and other executives. Since then, Zhan has purchased shares from other shareholders to reclaim his role as CEO. Zhan's net worth is estimated to be $3.2 billion according to Forbes.
Mike Novogratz
Third on the list is Mike Novogratz. Novogratz founded Galaxy Investment Partners, which focuses on investing and developing cryptocurrency-related services. He reportedly invested $7 million into Bitcoin in 2013, and later used those funds to launch Galaxy seed funding. Forbes reports his stake is worth $478 million.
Matthew Roszak
Matthew Roszak is a co-founder of Bloq, a blockchain-centered tech company that's focused on developing tokenized networks and applications. Bloq offers guidance on everything, from payment processing for "stablecoins" to assisting banks in safely storing digital assets. For a long period of time, Roszak has been a crypto advocate, and he was recently in charge of a campaign that offered each member of Congress $50 in cryptocurrency. According to Forbes, his crypto net worth is estimated to be $1.2 billion.
The Winklevoss Twins
Next on the list are the Winklevoss twins - Cameron and Tyler - known for suing Mark Zuckerberg in 2008 for stealing their ConnectU concept for a social networking site. They used the $65 million settlement from the legal dispute against Facebook to invest in Bitcoin and now they own about 700,000 bitcoins. They were considered to be the first billionaires from Bitcoin investments as early as 2017.
Blythe Masters
Another crypto investor that made her way to this list is Blythe Masters. Masters has worked in the finance sector for many years, most recently as the Managing Director at J.P. Morgan Chase & Co.
Prior to that, Masters served as the CEO of Digital Asset Holdings in 2014, a company that develops encryption-based processing software to help boost the performance, safety, compliance, and settlement pace of Bitcoin trading. J.P. Morgan Chase & Co. was one of DAH's first customers, and they decided to test their high-level blockchain technology for settling transactions faster. However, Masters resigned from DAH in 2018 due to personal reasons and joined Motive Partners.
Blythe Masters is estimated to be worth at least $500 million as of 2021, though there is little detail about her net worth.
Dan Morehead
Dan Morehead, the founder of Pantera Capital and the world's first cryptocurrency-focused investment company, is next on our list. Since its establishment, Pantera Capital's bitcoin fund has provided more than 24,000% return to investors, allowing Morehead to accumulate a net worth of about $200 million. Pantera Capital not only invests directly in cryptocurrencies but also funds other crypto-related companies such as exchanges and coin trading services. Polychain Capital, Bitstamp, and Augur are among the popular investments. Pantera launched its first cryptocurrency fund in 2013, and by 2018 it was one of the largest institutional cryptocurrency investors. Their cryptocurrency assets include everything from exchanges and investment firms (including Polychain Capital and Bitstamp) to coin trading platforms such as Augur.
MicroStrategy
In terms of institutions that are rich in Bitcoin, MicroStrategy, a well-known business analytics platform, is at the top of our list. Back in February of 2021, MicroStrategy announced the acquisition of an additional 19,452 bitcoins for $1.026 billion in cash, at an average price of $52,765 per Bitcoin. The Company owns approximately 90,531 bitcoins in total as of February 24, 2021.
Tesla
Tesla has entered the ranks of businesses holding Bitcoin, with an SEC filing reporting that the electric vehicle maker has invested "an approximate $1.50 billion" in the cryptocurrency. As of the fourth quarter of 2020, the investment represents around 7.7% of Tesla's $19.384 billion cash reserves. Tesla also announced that it would begin accepting Bitcoin payments in exchange for its goods, becoming the first automaker to do so.
Grayscale Investments
Grayscale Investments is without a doubt one of the most well-known brands in the Bitcoin world, and for good reason. Grayscale Bitcoin Trust is the largest investment fund owning Bitcoin and the only one that is available within traditional finance. It has grown enormously in the last couple of years which is why they had to buy this huge amount of Bitcoin to be able to meet the demand of investors. Grayscale Bitcoin Trust has by far the world's most versatile portfolio of any institutional investment platform, controlling over $30 billion worth of BTC, and in ownership of 656,166 BTC.
Concluding Thoughts: What Makes Bitcoin so Attractive?
Bitcoin is the first and most popular cryptocurrency, which also makes it the most lucrative investment. These are just some of the early investors who saw a profitable opportunity and began accumulating or mining Bitcoin in the early days and stuck with it. Still, these figures will always have an influence over the future investments of people and institutions and will make other businesses enthusiastic about including Bitcoin in their operations, which in turn would undoubtedly make Bitcoin even more popular and raise its value in the long run.
Published: 2021-05-15
---
---
---
---
I Want My Bitcoin!
Click a payment method to start your order.