Exploring Bitcoin ETFs in Canada
A Bitcoin Exchange-Traded Fund (ETF) gives a regulated, as well as an accessible way, for investors' to gain some exposure to bitcoin without directly HODLing the digital currency. These ETFs track and monitor the performance of bitcoin as an asset, or an index of publicly traded BTC mining companies — offering a convenient way to invest in the crypto market. That said, who would want to buy BTC ETFs instead of owning the private keys to one's very own Bitcoin? Let's take a closer look.
To do some investing with a Bitcoin ETF, individuals purchase a number of shares of a fund that owns or holds bitcoin as its underlying asset. The fund takes on the responsibility of managing the BTC holdings and determining the ETF's share-price (based on market demand) and the net asset value of the bitcoins. This structure allows investors to get involved in the potential gains of bitcoin without the sometimes perceived complexities of direct ownership (if one were so inclined).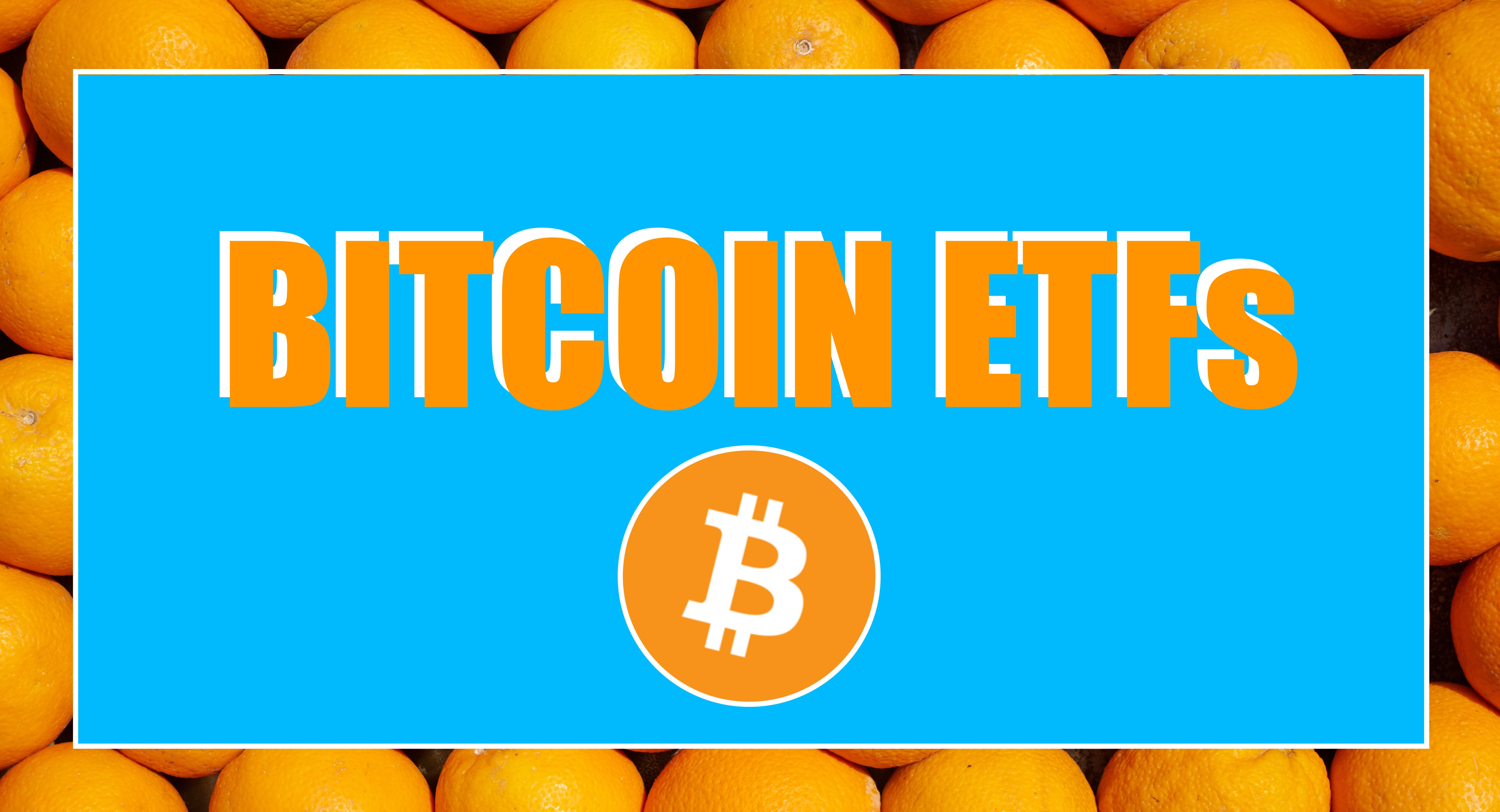 BTC ETFs come in various shapes and sizes. Physically Backed (or "Spot") ETFs hold actual bitcoins with what they believe are secure custodians, providing indirect ownership of the digital asset. This custodial aspect breaks ETF investing away from the trustlessness of private key BTC ownership. On the other side of the coin, Futures-Based ETFs obtain their value from bitcoin's price through futures contracts — offering flexibility for shorter-term trading. Also, Bitcoin Mining ETFs tend to give exposure to the profits of bitcoin mining companies, allowing investors to capitalize on the growth of the BTC mining industry.
Before investing in a Bitcoin ETF — weighing the pros and cons is crucial. There are some benefits to the overall bitcoin ecosystem that BTC ETFs offer as they broaden access for diverse investors, build up the legitimacy of Bitcoin among mainstream investors, provide increased awareness through media coverage, and they also enable diversification in traditional portfolios (potentially acting as a gateway to BTC ownership). It also drives up adoption and acceptance in markets, which is always welcomed for bitcoin maximalists. These ETFs offer regulated access to bitcoin exposure, enhancing liquidity and reducing transaction costs. With that said, potential concerns such as market manipulation and testing one's third-party risk tolerance threshold — especially with futures-based ETFs, should be taken into account. Conducting vigorous research will aid in making informed investment decisions.
Street signs at the corner of Bay Street and Queen Street West in Toronto in May of 2008, only months before the inception of Bitcoin. (Photo Credit: GTD Aquitaine)
Canada has been more progressive in approving Bitcoin ETFs when compared to our neighbours south of the border in the USA. Offerings like Purpose Bitcoin ETF, Evolve Bitcoin ETF, and CI Galaxy Bitcoin ETF have garnered attention and opened doors for investors to join in the crypto market, which macrospectively, is a good thing.
It's essential for investors to know their investment goals, risk tolerance, and the wider market before entering the exciting new world of Bitcoin and ETFs. While conducting research, one must also be cautious about seeking advice from so-called professionals online, as the internet is rife with fraudulent claims and scams from those claiming to be fund managers or account managers.
The Bitcoin ETF landscape can provide a bridge for investors to access the cryptocurrency market in a regulated and convenient manner. By carefully considering the different types of BTC ETFs and conducting in-depth research, investors can confidently explore the potential benefits of this investment vehicle. Remember — responsible and informed decision-making is key to navigating the complexities of the crypto landscape and achieving financial goals.
Looking to stick to the mantra of "not your keys, not your coins" so you can stay strong and HODL on? MyBTC.ca has you covered as Canada's one-stop shop for all your Bitcoin and Ether buying and selling needs!
Published: 2023-08-08
---
---
---
---
I Want My Bitcoin!
Click a payment method to start your order.